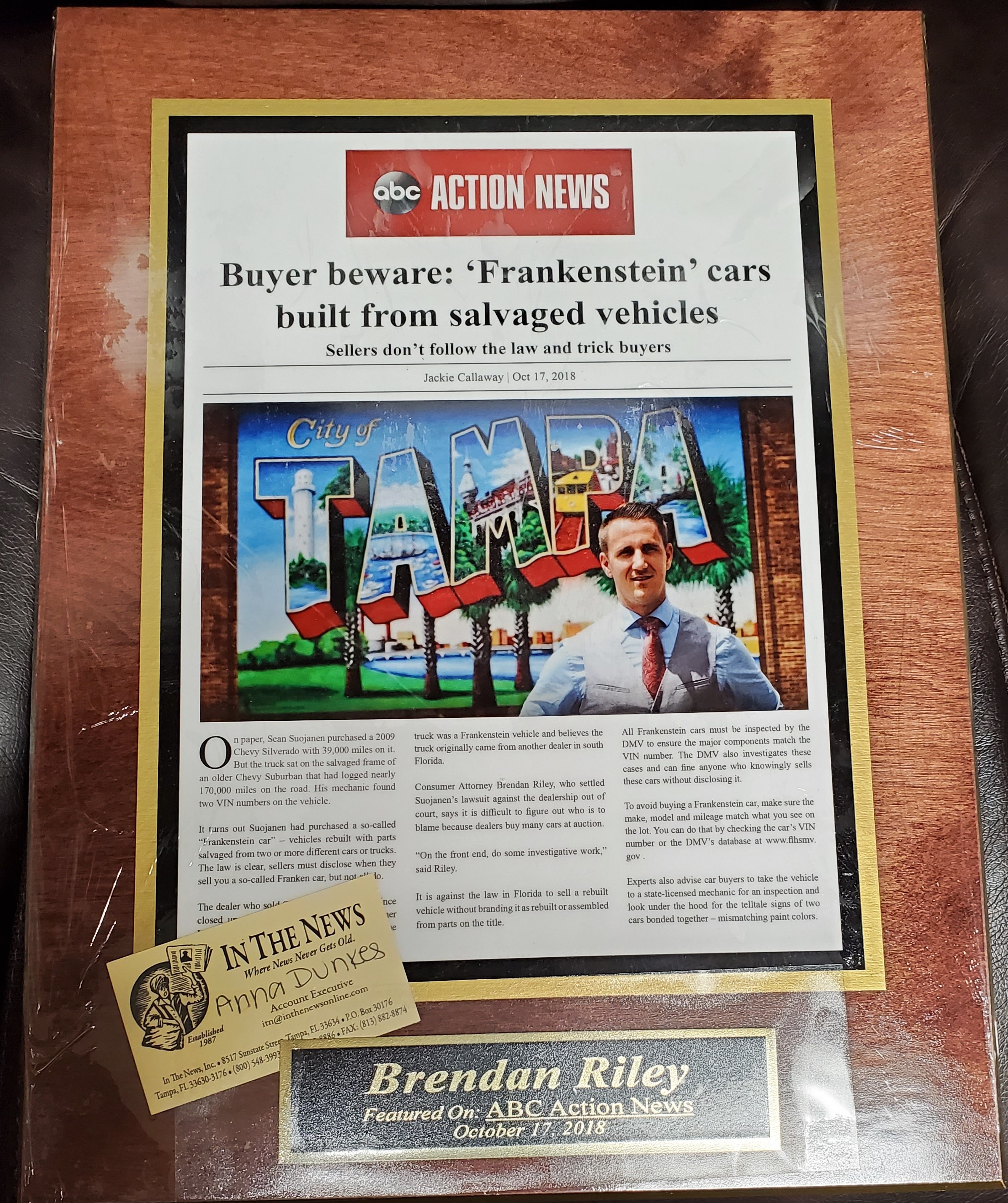 On paper, Sean Suojanen purchased a 2009 Chevy Silverado with 39,000 miles on it. But the truck sat on the salvaged frame of an older Chevy Suburban that had logged nearly 170,000 miles on the road. His mechanic found two VIN numbers on the vehicle.
It turns out Suojanen had purchased a so-called "Frankenstein car" – vehicles rebuilt with parts salvaged from two or more different cars or trucks. The law is clear, sellers must disclose when they sell you a so-called Franken car, but not all do.
The dealer who sold Suojanen the truck has since closed up shop, but his lawyer told Consumer Investigator Jackie Callaway he had no idea the truck was a Frankenstein vehicle and believes the truck originally came from another dealer in south Florida.
Consumer Attorney Brendan Riley, who settled Suojanen's lawsuit against the dealership out of court, says it is difficult to figure out who is to blame because dealers buy many cars at auction.
"On the front end, do some investigative work," said Riley.
It is against the law in Florida to sell a rebuilt vehicle without branding it as rebuilt or assembled from parts on the title.
All Frankenstein cars must be inspected by the DMV to ensure the major components match the VIN number. The DMV also investigates these cases and can fine anyone who knowingly sells these cars without disclosing it.
To avoid buying a Frankenstein car, make sure the make, model and mileage match what you see on the lot. You can do that by checking the car's VIN number or the DMV's database at www.flhsmv.gov .
Experts also advise car buyers to take the vehicle to a state-licensed mechanic for an inspection and look under the hood for the telltale signs of two cars bonded together – mismatching paint colors.